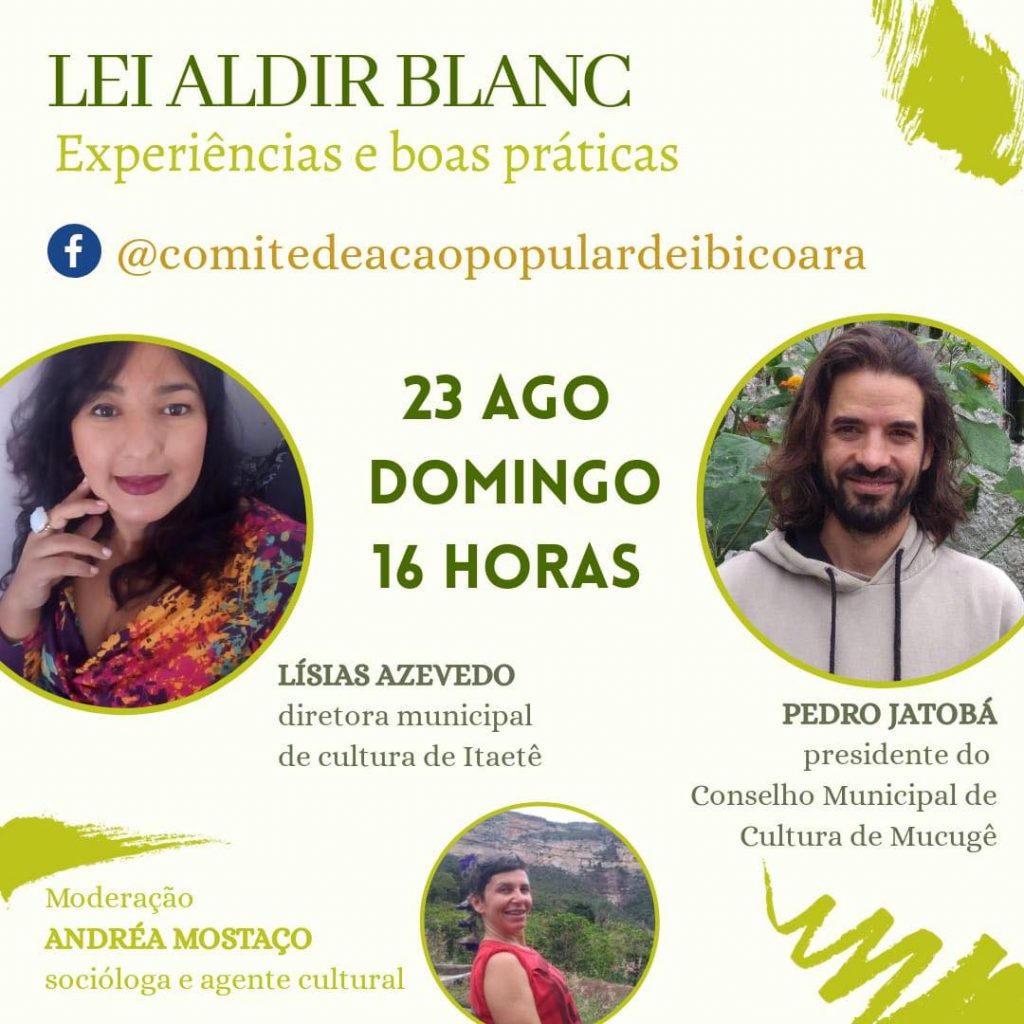 #RODAdeCONVERSA: Law Aldir Blanc: Experiences and good practices

DOMINGO, August 23, at 4 pm, on the page of the Popular Action Committee of Ibicoara on Facebook: https://www.facebook.com/104333827928597André

a Mostaço (@andreamostaco), sociologist and cultural agent of the municipality of Ibicoara, will mediate this chat about experiences and good practices in the implementation of the Aldir Blanc Law. The guests are Lísias Azevedo, Municipal Director of Culture of the city of Itaetê, and Pedro Jatobá, President of the Municipal Council of Culture of Mucugê.Lísias

(@lisiasazevedo) is a founding partner of Ponto de Cultura e Cidadania Rosa Preta, Poetisa, Cultural Producer , Project Coordinator of Editora Cogito at Chapada Diamantina – Bardos Baianos. Pedro holds a Ma

ster's degree in Management and Social Development (UFBA), Director of the Intercidadania Institute, EITA Cooperative and Coordinator of the Universidade Livre da Chapada Diamantina.